Healthy Schools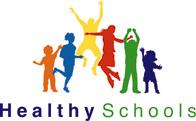 We achieved Enhanced Healthy Schools. This was a joint partnership between staff and pupils who made and implemented suggestions about eating more healthily.
At William Read Primary Academy, we understand and value the importance of mental health and well-being. Our aim is to support parents/carers and children with promoting positive mental health. With this in mind, we will be focusing on areas such as resilience, empathy and mindfulness when we return to school. As well as our pastoral staff who support our children and parents, we will also be sending regular well being updates from local organisations and are adding a well-being area to our school website with useful links and resources.
Please find some information focused around wellbeing and mental health support for adults and children.
Support for children:
The PSHE Association Coronavirus Hub provides a lot of information around supporting your child's wellbeing during home learning and returning to school. There are also resources which can be used at home. https://www.pshe-association.org.uk/content/coronavirus-hub
This website provides resources and ideas to support children at home and in school. https://www.partnershipforchildren.org.uk/what-we-do/childrens-wellbeing-activities-for-teaching-staff-and-families.html
Here is a website with some useful 5 minute activities to support wellbeing indoors.https://www.5minutefun.com/wellbeing-activities-for-kids-stuck-indoors/

Support for parents/carers:
The NSPCC provides some hints and tips on how to support your own wellbeing and mental health. https://www.nspcc.org.uk/keeping-children-safe/support-for-parents/mental-health-parenting/
https://www.bbc.co.uk/bitesize/articles/zrmhscw
https://www.mentalhealth.org.uk/publications/make-it-count-guide-for-parents-and-carers
Tips and hints:
Exercise and fresh air has a very positive impact on mental health and wellbeing. Get gardening with the children, go for a bike ride, walk to the park/beach or bounce on the trampoline.

Colouring is relaxing and calming.

Listening to music can be calming or uplifting.

Baking together

Talking is so important. Talk to your children, talk to your friends, talk to other parents and talk to us at the school. We are in this together!
Essex Child and Family Wellbeing Service (ECFWS)
The focus of the ECFWS service is making sure that everyone in Essex has the best possible start in life through meeting the identified needs of children, young people and families.
Families have access to FREE, high quality public health services whether it be in their Community, School, Family Home or at their Family Hubs and Delivery Sites.
During the COVID 19 Period they shall be bringing these services to you through means of Virtual Support and only offering essential face to face support.
Please click here for virtual support timetable for March 2021.
Parenting Help for Emotional Wellbeing
The Essex Child and Family Wellbeing service are offering a one off 30 minute virtual appointments for you to discuss your current challenges and offer strategies to best support your child or young person (6yrs-18yrs old). Please click here for more information.